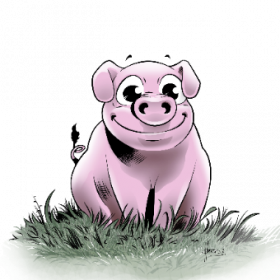 A wide range adapted to farms of all sizes (from a few sows to several dozen), of all breeds (local or industrial) and for all types of rearing (open-air, straw-breeding, farrowing, farrowing-fattening…).
We have developed more than 15 different feeds divided into 4 distinct ranges to meet your expectations and objectives.
The conduct of various breeding trials has enabled us to deploy our expertise in pig nutrition.
The quality of the fibre, the balance of energy and essential nutrients, but also the minerals, antioxidants and palatability of our pig feeds, are all elements that are safe and appropriate to the physiological development of your animals. Our expertise today enables us to control the nutritional quality, health and digestive safety of our feeds all year round.