Calving preparation is a strategic period that improves the well-being and longevity of the animals, as well as the technical and economic performance of the farms.
Cizeron Bio launches its specific range to accompany the breeders throughout this preparation. The aim is to promote a good start to lactation, limit the metabolic problems of cows in order to have healthy calves.
The company has therefore developed 2 new products :
A complete feed that simplifies the farmer's work.
A vitamin-enriched mineral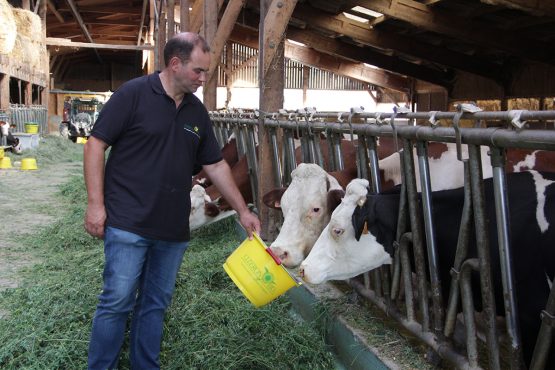 ---
To discuss the behaviour of your cows at the end of gestation, do not hesitate to contact the CDTC responsible for your area or Cizeron Bio on +33 4 77 30 42 23.