Cizeron Bio has been supporting and training young apprentices for several years. A vocation to impart the values, passion and codes of the trade to a new generation, and to support them in their professional career.
This helps us prepare for the future of the company and the sector by training these young people, who bring a fresh perspective to the company's daily life.
In this respect, the company has encouraged :
one of its sales representatives, Sylvain Boute, to give courses as a professional instructor and to become a tutor for young work-study students. His tutoring mission enables him to supervise and train young people in order to encourage them to enter the organic farming sector.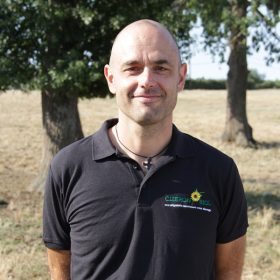 Eva Poloni, thanks to an apprenticeship contract, is studying for a BTS in Technical-Commercial Agro Supplies at the Agronova Campus (42). This year, she joins the Cizeron Bio team for a 2-year period.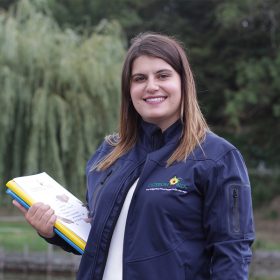 ---
Find here our partnership relationship with the Campus Agronova, a training centre with which we are united around one goal: to work together to train the future players of the organic farming market.
You will also see Sylvain (tutor), Eva (apprentice) and Mr Yaddaden (trainer at Campus Agricola) in this photograph.